I am sure there are a lot of other sites that talk about this. And maybe they do it better. However, I think getting an example from just a regular person will be beneficial. In this post you can find out from my personal experience how to use credit cards to get free money.
Now you may think since this blog has the words "Debt Free" in it that I would be anti-credit card use. I am not at all. I use them to my advantage and not only does it not get me in to debt, it actually makes me money.
Who should use Credit Cards?
Before I start talking about how it makes me money, I should say that maybe credit card use isn't for everybody. If you have a hard time controlling what you spend if you use a credit card, then these perks you get from credit card use won't outweigh the problems of credit card debt. Please do not use credit cards unless you have the cash already to pay for the purchase and you can immediately (within the month) pay it off.
You should never carry a balance on a credit card. If you can't pay for it in cash, don't pay for it with a credit card. However if you can pay for something in cash, and there isn't a fee to use a credit card, and you have the discipline to promptly pay off the credit card, then by all means use the credit card.
I pay for almost everything with a credit card. Grocery store, restaurant, bills, travel, you name it. Literally everything that doesn't have a fee to use a credit card, I use a credit card. I then pay off my credit cards once a week. I use the money from each of my different checking accounts (see my budgeting post), to pay off the credit card. If I don't have enough money in those accounts, I don't buy the thing with credit.
Which Credit Card should you use
Which credit cards do I use? A lot. When I tell people how many different cards my wife and I sign up for they are flabbergasted. They think we are irresponsible and are ruining our credit scores. They couldn't be more wrong. We have been doing this for years and both of our credit scores are well north of 800.
The main credit card we use is a cash back credit card. This is the one we have had for 4 years and we use it for most everything. We save up this cash back the entire year and then we cash it in at Christmas time and use it for Christmas. With how much we spend each year on our card, we get a lot of cash back. It covers the entirety of our Christmas. All the presents from Santa, from us to our kids and to everyone else we give a gift to. This year it will even cover plane tickets to Grandma's house for Christmas.
We haven't used any money for Christmas besides this cash back (free) money for 4 years. How many people spend their own hard earned money on Christmas? Not us. Or even worse, how many people spend money they don't have on Christmas? Not us.
If we use this one credit card for most of our purchases then why do we have a lot of credit cards? Here is why. There are a lot of credit cards that have incredible sign up bonuses. Whether is be cash back, airline miles, or hotel points. Once you spend a certain amount (usually between 2,000-4,000) in the first three months of card opening you get this bonus. So whenever we see a good sign up bonus, we sign up. We then use this card instead of our regular cash back card until we hit the minimum amount required to hit the bonus. Once we spend that minimum amount, we stop using that card and go back to our regular cash back card.

Our Sign up Strategy
My wife and I take turns signing up for these cards. There are usually 2-3 a year we sign up for. And with these card bonuses we get we usually get several plane flights, hotel stays, or extra cash back for Christmas. We then cancel the cards and get ready to sign up for the next one. One thing to be careful of is Chase's 5/24 rule. They will reject your credit card application if you have signed up for more than 5 credit cards in the last 24 months. That is why my wife and I take turns. We can sign up for 10 credit cards in a 24 month period before this is a problem for us. That is plenty to get several sign up bonuses.
Obviously to have enough cash back money on one card to fund Christmas, as well as spend some on a few other cards each year to get a sign up bonus means we spend a lot of money on credit cards. And we do. It's because we have a lot of bills. We don't spend any money on a credit card that we wouldn't have anyway with cash. But we do spend a lot of money mostly out of necessity. Some people might not be able to spend as much on credit cards and get as many perks. That's ok. You still can use this method to get cash back and some sign up bonuses. Just be careful not to use a credit card to go into debt just to get a bonus.
I hope this helps. We have enjoyed vacations and good Christmases with free money using this method. If you have any questions just leave a comment below or send an email.
-Debt Free DDS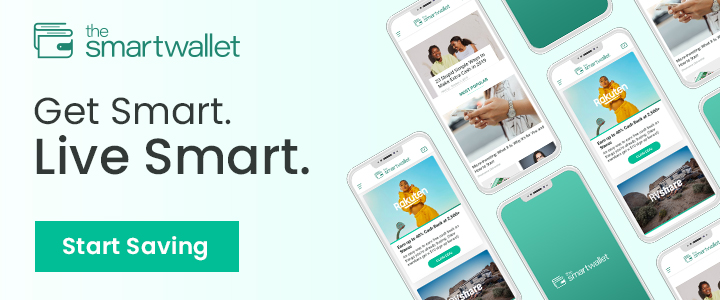 Please comment below on what you think. How are you doing at paying off your debt? Sign up to receive each new post and much more. Please share on social media and subscribe to the blog.
*Nothing on my website is professional or legal advice. I am only sharing information that I have learned and it may or may not be accurate. I am not liable for any problems you may have by following this advice. Please do further research and get professional and/or legal advice about any of these topics. This post likely contains affiliate links. This site could be paid for clicks or purchases made through these links.