Estate planning and Asset protection planning are very important parts of any financial plan. If you don't know where to begin, I encourage you contact an Estate planning attorney and an asset protection attorney to help you.
Estate Planning
Most of us won't be rich enough to worry about an intricate estate plan with irrevocable trusts. If you are, I encourage you to speak with an attorney about establishing one. However, most if not all of us should get an revocable trust in place sooner rather than later, along with a living will, power of attorney etc. You need to establish who will be in charge of your children in the event of your, and if applicable, your spouses death. Get it in legal writing. Also choose who will be in charge of the money left behind for them. Usually it's a good idea to have the person in charge of your estate's money be different than who is in charge of your children. Both should be people you trust.
Things in your trust can be your home, taxable investing accounts, and other assets you want to leave to your heirs while avoiding probate. Your retirement accounts and term life insurance don't need to be in a trust as you can name beneficiaries for these accounts and they will go to the beneficiaries without probate.
Asset Protection Planning
An asset protection plan is also very important to any financial plan. It doesn't matter how much wealth you have if you can't hang on to it. I already covered most of of an asset protection plan in my "Insurance Plan" post so make sure you read that. Most of your asset protection will come in the form of professional liability (Malpractice) insurance, and personal liability insurance built in to your home and auto insurances. You should also have an Umbrella policy stacked on top of those policies.
Your retirement accounts are usually protected, and part or all of your home can be protected as well. Every state's asset protection laws are different so I encourage you to look them up. Other than that, decrease your liability by practicing good dentistry or medicine, and not having risky things at your home like a trampoline or ATV's. Drive safely and don't have teenaged drivers (not possible for most I know).
Getting Whole Life Insurance for the reason of asset protection is probably not a good reason. There aren't many good reasons to get whole life Insurance.
Please get an Estate Plan and Asset protection plan in place soon. Search more on the topic and get professional advice and help if needed. You'll be glad you did.
-Debt Free DDS
Please comment below on what you think. How are you doing at paying off your debt? Sign up to receive each new post and much more. Please share on social media and subscribe to the blog.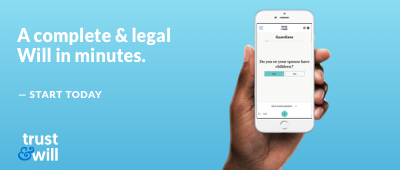 *Nothing on my website is professional or legal advice. I am only sharing information that I have learned and it may or may not be accurate. I am not liable for any problems you may have by following this advice. Please do further research and get professional and/or legal advice about any of these topics. This post likely contains affiliate links. This site could be paid for clicks or purchases made through these links.